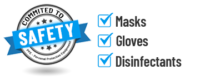 Our name says it all. We treat our patients with integrity because we believe you deserve the best dental care possible. With ongoing training and education in the latest dental technology and techniques, we're able to provide exceptional and lasting outcomes for our patients. We don't settle for less, and neither should you.
Customized Options
for Your Dental Needs
At Integrity Dental, formally Perfect Smile Dentistry, you'll find that Dr. Kapoor and Dr. Ravi are passionate about providing the finest dental care to patients in the Wellington area. We care deeply about your dental health, and helping you achieve a healthy, beautiful smile is our number one goal.
We take the time to get to know our patients and their families and believe that by building strong relationships, we can provide the best care.
Kind words From our patients
We value our patient's feedback. Here's what they have to say about Integrity Dental.
September 2023Excellent experience! The office is so pleasant and harmonious, and the services rendered are always fantastic! I have used Integrity Dental for 4 years and there can be no better dentists and dental office. :o)March 2023Fantastic experience for my routine. All around, this is a great doctors' office very well run! Is it possible to enjoy going to the dentist!? Well, yes it is 😃. Good people! 😊1-25-23Dr. Ravi and Tech Carlos made my experience of 'capping' off a root canal have a happy ending! Everyone in this office is kind and professional. Dr. Ravi did great work and wants patients completely satisfied. I have been going to this office for 3 years and every visit has been very satisfactory! I have complete confidence in them All.5-Star office! I saw Dr. Ravi today and was treated very kindly and professionally. This office instills confidence into the patient. Great experiences with Everyone!1-5-23Integrity Dental is a great experience each time. They handle my regular dental activities and also my pop-up problems. I have complete confidence in all of them. Dr. Kapoor is just great and his office support is fantastic.10-18I am so pleased with my Dentist, Dr. Kapoor, and his entire office Staff. The quality of their work is excellent and their manner and team effort are seamless. It is a pleasure to receive their care, counsel, and wishes of well-being for you as an individual. I have gone to them for over 2 years and they are excellent.Also, they have the latest techniques and treatments for your dental appearance and health. Really a great Dental Office for getting everything done!10-2022Getting my new personal mouth guard that I will keep for years. The end of me loosening my crowns and fillings! Dr. Kapoor is fantastic and very caring. He really stands by his work and runs a very professional office. Dr. Ravi is also great to have attending your dental needs.A shoutout to Tech Lillian who was very kind and knowledgeable. No pain. The Front Office as well. These people are great and there is a very good office atmosphere!Great service as usual from Integrity Dental. A shoutout to Jody who is fantastic on the 6-mos. cleanings. Very good! I am always pleased at Integrity. 😀I just got a cosmetic upgrade for myself at Integrity and I love it. The dentist and his assistant were very nice and did a perfect job. I did not have to get numbing and I really appreciated that. The front office staff are always so friendly and nice.6 Months…Integrity Dental always does a very thorough job and my hygenist is always personable, kind, but focused on doing a great job. Painless. The front desk and checkout staff are very pleasant and professional as well. 5-Star💐😃My 6 month visit was great. My hygienist dis a very good job, extreme thorough! Very pleasant and thoughtful. I and no cavities and got full xrays.😁This was my follow-up after a root canal to get the final filling. The dentist and assistant were very kind and professional. I enjoyed my time. What I really like is the rapport between the dentists and their support staff & assistants. There was respect and that created a relaxed atmosphere for the patients. I highly recommend this dental office.The dentist and hygienist were very thorough and excellent in work and manner. I highly recommend this dental office. They also live up to their name, Integrity. My daughter also uses them and has twice now been treated honestly and fairly. So honest in fact that she never has to have any dental work done. Just xrays, exams and cleanings!Six months later....Maria the hygenist is the most thorough I have ever had. She is thorough, gentle, and professional. 5-Stars. The receptionists were both very nice. The office is beautiful. Great dentist and very reasonable in price!
Maida Rodriguez
1696086495
I'm very happy with my dentist.Place to go to. Guarantee a 100% satisfaction.
There's no words to express my gratitude to Doctor Kapoor and Doctor Ravi! They are excellent professionals and the whole staff is very friendly. I feel very confortable, knowing that I'm always in good hands!!😊
Gabriela Scaramello
1695938776
The greatest experience by farThank you.
christine coyne
1695509015
I have been going to this office for years and just had a crown completed. Everyone in the office is so caring and sensitive to my needs as I'm very anxious with needles. If you need a dentist, this is definitely the place to go!
Jennifer Schmidt
1695346767
This was my first visit with this Dental group. Dr. Revi and her staff are professional, friendly, knowledgeable and very helpful. They answered and addressed all my questions patiently. Beautiful office, nicely appointed and very clean.
Jody was awesome! she's very knowledgeable and made me very comfortable.
Stacey Ann Daley
1695245884
I started going to this facility after being without a dentist for a few years. I just couldn't seem to find a good dentist. So far, I have been there 4-5 times and have been pleased. Dr. Kapoor, did an extraction and a few fillings for me, no complaints.The office staff is welcoming and very pleasant.
StaHR Consulting
1695090558
Excellent communication and care by the Dentist and staff.
Always a good experience!
My forever dental team! Just had some final work done. So so pleased!!! Thanks to them it's now just proper cleaning and maintenance. You can believe this is the ONLY practice I will go for any dental needs!!!! They are the BEST!!!!!!
They really care about their patients, best Drs and team!
Liliana Guirado
1694207546
After several friends recommending Integrity Dental, my husband and I both recently had appointments, and we had a wonderful experience! The staff was friendly and knowledgeable, the hygienist and dentist were gentle and thorough, and we are so happy we made the switch.
Today was our first visit to Integrity Dental, and everyone was wonderful! The staff was kind, accommodating, thorough and honest. We are excited to be new patients!
Kind and thoughtful staff.
Jeffrey Fromknecht
1693591708
Dr. Ravi is so professional, patient and kind. I really value her direction. The Hygenist and staff are very friendly and professional as well. Thanks for everything.
Another great visit. Jodi/Jody was amazing and informative all the way through. Love this place. Can't get any better!!!!!Top notch again!!!!
Blaine Philbrick
1693520096
Dr Ravi is the best dentist ever . She truly cares about her patients and makes you feel special.
Everyone was amazingly professional and caring. They are really concerned you are comfortable with the service and payment, no hidden surprises.Finally!, I found a place to maintain my dental hygiene.Bravo to the whole team! 👏🏼
we take the safety of our team and patients' health seriously
Our infection control processes are made so that when you receive care, it's both safe and comfortable. We want to tell you about the infection control procedures we follow in our practice to keep patients and our team safe.
To set your mind at ease, below are a list of safety measures we have in place:
Our team wears masks, face shields and hair covers.
The PPE and disinfectants ensure that the office is kept clean at all times.
Everything is sanitized for each patient.
We have installed a HEPA air filter and AC air purifier as added protection.
We are monitoring our team on a daily basis, as well.
We conduct no contact temperature checks as part of our screening protocol.
12300 S. Shore Blvd., 208 Wellington, FL 33414